12 May 2022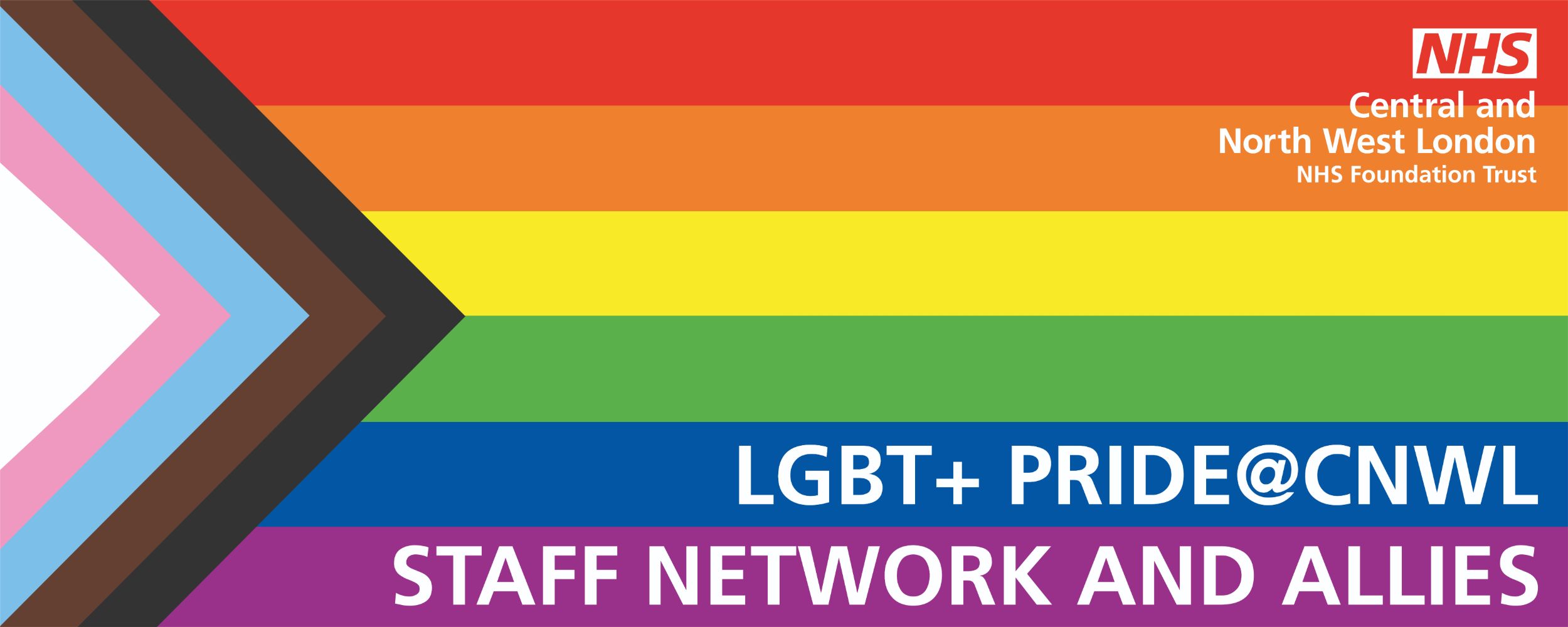 This year's theme is Our Bodies, Our Lives, Our Rights
IDAHoBIT was founded in 2004 by Louis-Georges Tin who sought to raise awareness of the violence and discrimination faced by the Lesbian Gay Bisexual and Trans+ (LGBT+) Community globally.
17 May was chosen as it is the day the World Health Organisation (WHO) declassified homosexuality as a mental illness on 17 May 1990 at the 43 World Health Assembly.
LGBT+ people still face hate, discrimination and violence every day including here in the UK. Homophobic and transphobic hate crime recorded by police in the UK rose sharply after lockdown restrictions were eased.
CNWL's LGBT+ staff network (PRIDE@CNWL) is here to support staff with any difficulties they are experiencing in the workplace. They ask allies to come forward too and become a safe listening ear at work.
The network runs regular LGBT+ awareness training for staff including allies. Teams can book directly on the Trust's learning and development zone or by emailing lgbt.cnwl@nhs.net.
Just this year alone they've held 15 sessions for teams who've requested the training locally.
In a short film you can hear more about the work the Pride@CNWL Network is doing and their plans for the next few months. Recently they've been working on a Trans policy for service users. The Trust already has a policy for Trans staff but this policy, developed with the involvement of Trans service user representatives, will help shape the way the Trust supports people in our services. The policy will be launched in the next few months.
The network will also be attending London Pride in July – more details for staff on that very soon.
Sofia Venuti, Co-Chair of the network, said "We're always looking for more people who can help us really build on this momentum and live the energy that we have in our community and bring as much as we can of that to CNWL."
On Wednesday 11 May, the Trust held an event to mark Staff Networks Day where the Executive Team discussed ways to support inclusion. The Trust's Chief Operating Officer, Graeme Caul, shared his experiences too and said: "I felt like I couldn't be out when I first started working in the NHS and I'm a very proud gay man.
"Things are different here at CNWL. To support communities, we as a Trust have to reflect the communities we serve and create an environment where people feel supported so, in turn, we deliver better services to our communities.
"We want to change the culture so you can be whoever you are at work."
Graeme married his long-term partner Xavier in 2016 and is the proud dad of two children.
LGBT+ rights are human rights and IDAHobIT is a day to acknowledge and stand up to the hate, violence and discrimination LGBT+ people face and campaign for improved legislation, and equality and safety for our LGBT+ Community.
Listen to the developments from network co-chairs Sofia Venuti and Chris Wilson in the film below: