These governors represent the interests of people who are using, or have used, the Trust's services
Jasmine Hodge-Lake, representing Hillingdon, Harrow, Brent, Ealing and Hounslow
Pascale Gourlay, representing Westminster, Kensington and Chelsea, Hammersmith and Fulham, Camden, Enfield and rest of the Greater London Area
Lina Christopoulou
John Clark
Angela Hook, representing Harrow, Hillingdon, Brent, Ealing and Hounslow
Colin Hurst
Simon Emin
Stephen Chamberlain, representing Hillingdon, Harrow, Brent, Ealing and Hounslow
Jasmine is a woman of colour with disabilities who feels these two groups are currently under represented on the governing board and would like to redress this balance. Championing the needs of the community has been a major part of her professional career. As a law graduate she recognises the importance of open and pro-active communication to ensure continuity of service and maintain the concept of partnership.
Pascale has experience as a service user within the Westminster area and feels she can provide suggestions for improvements that will manifest benefits across the range of services. As a mature student studying a Fine Art BA degree she has experience of communicating social issues through creative means. She seeks to find ways to raise public awareness of the needs of her community, to seek funding possibilities and to help coordinate pathways to enable change.
John has been a service user in Hillingdon for 27 years. He believes strongly that everyone has potential and that there is often complete recovery however long that takes in the long run. He believes that much more can be done and should be done to alleviate the suffering, often painful, that outsiders don't see or think we are inventing.
Angela is very actively involved in her local community including police community board, local LINK, doctors participation panel and the Harrow user group. She will bring an insight into the community perceptions to help the Trust make informed and effective decisions.
Colin works in learning and organisational development in the pharmaceutical industry. He believes that pharmaceutical interventions have a clear place in treating crises. He believes maintenance through talking therapies and Recovery and Wellbeing Colleges are better to help us all to develop our own personal resources that can keep people resilient and to maintain our self-esteem. When we can do this we are able to enjoy longer periods of productivity, and hopefully any 'crises' will not be so deep and lengthy. Colin is passionate about making a difference for all service users and patients in the health and social care system, and holding himself and all other stakeholders to account.
With his lived experience, Simon is a vocal service user governor who does not shy away from raising issues with the executive in ensuring the Trust delivers the highest quality-of-service patients deserve, both in and out of hospital.
Since the closure of the Gordon Hospital he is playing an active role in working with the managing director and senior management team in shaping mental health services in The City of Westminster. As there are no acute adult mental health beds in Westminster, Simon is eager to see this beds crisis resolved, as sending patients out of area is distressing for both them and their loved ones. He has successfully campaigned to ensure Westminster inpatients and their loved ones sent out of area travel have their expenses paid.
Simon's continuing passion for patient welfare remains his top priority.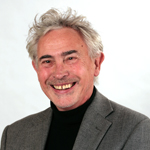 Stephen enjoyed working as a Governor for the Trust and decided to return to support the Trust work. His reason for service remains the same that medical treatment is really in the hands of empowered service users. Outside of the Trust he is a Lay Chair to Anglicans in Brent C of E church and Co-ordinator of Saint Laurence's Larder a "Soup Kitchen" serving over 150 hot meals a week to the homeless and marginalized community of Brent and Camden. These are people living with a range of health issues. His own health as also led him to a deeper understanding of the needs of the NHS.