The board of directors is responsible for setting the overall strategic direction of the Trust.
It is made up of non-executive directors and executive directors and is chaired by Professor Dorothy Griffiths. Board meetings are held every two months and are open to the public.
Professor Dorothy Griffiths, Chair
Paul Streets, OBE
Meenakshi Anand
Rashda Rana
Tom Kibasi
Ian Mansfield
Richard Cartwright
Claire Murdoch, Chief Executive (CBE)
Graeme Caul, Chief Operating Officer
Hannah Witty, Chief Finance Officer (starting February 2020)
Dr Cornelius Kelly, Chief Medical Officer
Maria O'Brien, Chief Nurse
Charlotte Bailey, Executive Director of Organisational Development and People.

Ross Graves, Executive Director of Partnerships and Commercial Development
Non-executive directors
The non-executive directors are not employees of the Trust and are not involved in the day-to-day running of CNWL. They provide valuable external insight to scrutinise and challenge the Trust's processes. Non-executive directors hold other senior positions outside of the Trust and bring knowledge, experience and expertise from other fields, such as accounting, management and organisations outside of the NHS.
Their responsibilities also include measuring performance against goals, evaluating risk, appointing the senior management, and contributing to the development of the Trust's strategic plans.
Appointed 2013
Background and experience: Professor Griffiths has been Chair of CNWL since 2013. She has degrees in sociology from London and Bath Universities. Prior to joining CNWL she was Dean of the Imperial College Business School and Professor of Human Resource Management. She has consulted widely in the areas of human resource management for many major organisations and has a long been interested in the position of women in management, science and technology. particularly in UK universities. She helped establish and is now Chair of the Feminist Review Trust which funds projects to support the empowerment of women across the globe. As part of her commitment to public service she previously served as Chair of the governing body of a primary school and the governing body of a secondary school close to where she lives. In 2010 she was awarded an OBE for services to higher education
Qualifications: BSc, MSc
Appointed 2019
Background and experience: Paul is Chief Executive of the Lloyd's Bank Foundation, an independent charity funded by Lloyds Bank, after a career in the voluntary and public sector and work in International development (Sight Savers), Human Rights (Amnesty International), professional and service regulation and health and social care. He was Chief Executive of Diabetes UK; the Health Development Agency and the Postgraduate Medical Education and Training Board. Immediately prior to the Foundation he worked as a Senior Civil Servant in the Department of Health heading up Public and Patient Engagement and Experience. In 2003 he was appointed an OBE for services to people with diabetes. Paul has three children and lives in East Sussex, but hails from North Yorkshire.
Appointed 2021
Background and experience:
Meena is an experienced Human Resources professional. Most recently she was the Managing Director and Chief HR Officer for a 30,000 strong financial services organisation based out of Malaysia.
Returning home in June 2020, Meena now enjoys a portfolio career which includes being a Trustee of a multi academy trust, the Non-Executive Director of a housing association and the Board Advisor for an HR publication based in Asia.
In addition to her Board work, Meena is an active Career Coach with a particular interest in working with neurodiverse people and those early on in their careers.
Appointed August 2020
Background and experience: Rashda Rana SC (Senior Counsel), is a commercial lawyer with almost 30 years experience, working in the UK, Australia, Malaysia and other parts of Asia. Rashda established the Alliance for Equality in Dispute Resolution, a not-for-profit organisation which stands for increased diversity and equality of opportunity regardless of sex, location, nationality, ethnicity or age in that profession. She has been a Professor of Law at Sydney University and currently is on the Board of Governors at London South Bank University.
Appointed 2016 (Joins the Board in June 2016)
Background and experience: Tom joined the Board of CNWL in 2016 as a non-executive director and is now deputy chair. His day job is Senior Vice President for Strategy at Flagship Pioneering, the innovation institution that founded vaccine company Moderna, among dozens of life sciences companies. He is the former executive director of the IPPR think tank and a former partner at McKinsey, and a regular writer for the Guardian newspaper.
Appointed October 2018
Background and experience: Ian Mansfield has over 35 years of commercial, strategic, operational, supply chain and governance experience across the private and third sectors.
Prior to joining CNWL, Ian held many roles with Baker Hughes, an oil services company, including Operations Director, Materials Director and Commercial Director, during which he was responsible for business transformation projects and technology governance.
He is currently Chair of Richmond CVS, who provide infrastructure support for all charity, community and voluntary activity in Richmond upon Thames, improving local health and wellbeing, and providing leadership on health related initiatives such as Community Independent Living Services and Social Prescribing.
Appointed in April 2021
Background and experience: Richard is a Chartered Accountant and Academic
at the University of Southampton. Beyond CNWL, Richard is a Governor at Motability and an Independent External Member of their Audit and Risk Assurance Committee at the National Audit Office. Motability is a substantial national charity, which sets strategic policies and direction of the Motability Scheme (Europe's largest car leasing scheme) using its charitable funds (over £1bn) to help achieve its vision of a future where no disabled person is disadvantaged due to poor access to transportation.

Richard lives in Southampton, is married with a young son. He likes to keep as active as possible, swimming, finding accessible(ish) walks in the New Forest and playing wheelchair rugby.
Executive directors
The executive directors are full-time employees of the Trust and are the most senior managers responsible for its day-to-day running. They decide the future strategy and direction of the Trust, are accountable to independent regulators, and are responsible for ensuring clinical and corporate effectiveness.
Every NHS trust board must include a medical doctor and a nurse at executive level. Each executive director has their own area of responsibility.
Appointed January 2007
Background and experience: Over 20 years NHS experience holding various clinical and managerial posts in inner London mental health services. Claire has played a key role in planning new models of service and contracting. She has broad experience in partnership and professional development work.
Qualifications: Registered mental health nurse, honours degree in social policy.
Appointed 2022
Background and experience: Graeme joined our team in Camden in September 2010.
He has been a Borough, then Service Director before taking his first Managing Director role in 2017 (including working in Milton Keynes).
For the past three years he has led Goodall, the largest division of the Trust, as well as Chairing the Camden Integrated Care Partnership and leading several systemwide programmes in North West and North Central London.
Starting February 2020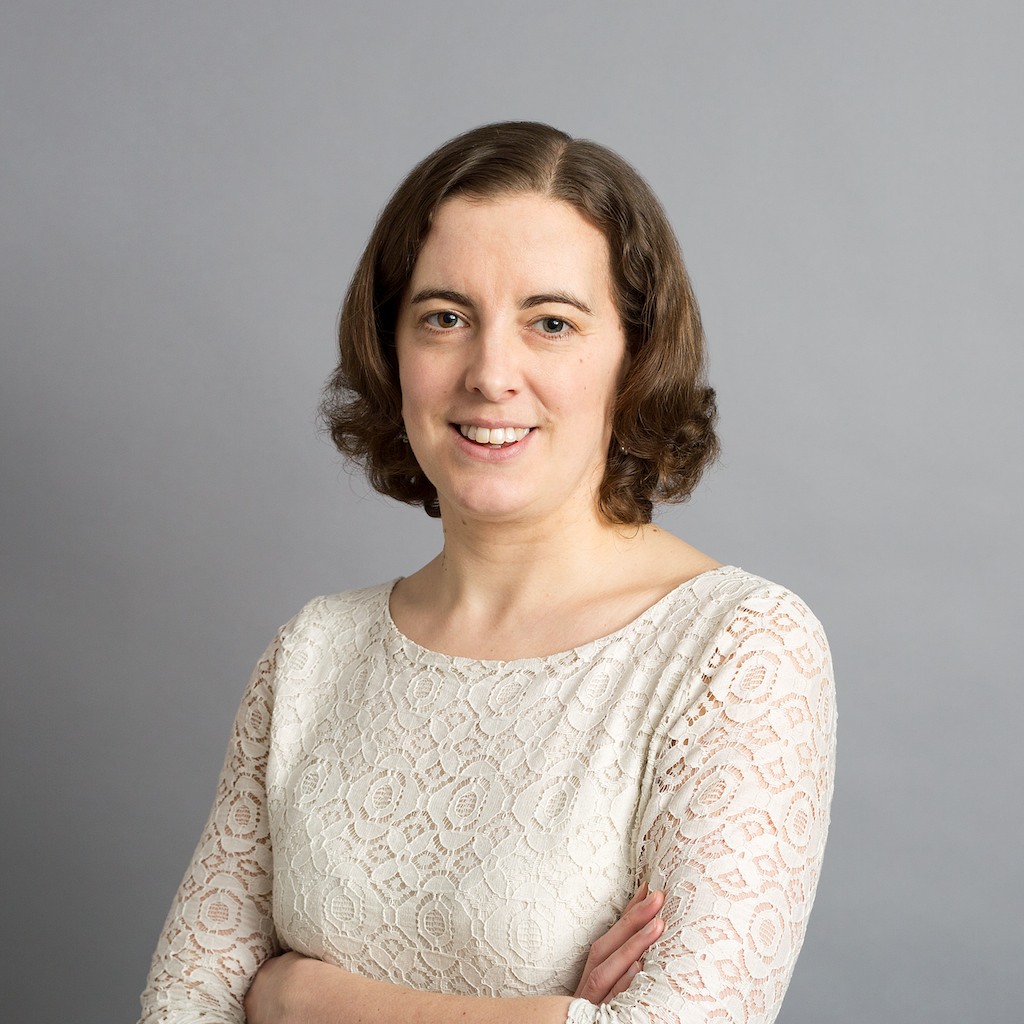 Background and experience: Hannah has worked in the private sector and qualified as a Chartered Accountant with the National Audit Office.
She has a BA (Hons) in English Language and Literature, and is a Fellow of the Institute of Chartered Accountants England and Wales.
She is also a non executive at The Spiral Academy Trust (a Multi Academy Trust.)
Appointed 2015
Background and experience: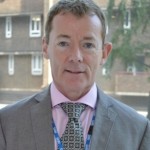 Con got his medical qualification in Ireland 30 years ago before moving to train in Psychiatry in London. He spent eight years as a psychiatrist for Older Adults in City and Hackney, where he also had a number of other roles including Clinical Director for older adult services, Medical Director and Chair of Medical Staff Committee. For a number of years Con had a close association with the Alzheimer's Society primarily enabling carers. Since joining CNWL in 2001 he has been Clinical Director for Older Adults and Acute Services, Divisional Medical Director and three years ago became Chief Medical Officer for the Trust.
Con's qualifications: MB BCh, BAO, MPhil, FRCPsych
Appointed 2017
Background and experience: Maria trained as a Registered Nurse at Guys Hospital in the 1980's with a specialist focus in Cardiac Nursing and Intensive Care. Maria has held numerous operational and senior management posts, becoming the Director of North West London Cardiac and Stroke Network in 2004. In 2008 she joined the Board of Hillingdon PCT as the Executive Director of Nursing. Maria joined CNWL in 2011, taking responsibility for community services in Camden in 2012. Since February 2014, Maria has been Divisional Director of Operations for Goodall.
Qualifications: Registered Nurse
Charlotte has worked in the public sector for over 20 years, in both local Government and the NHS as an operational, corporate and commissioning lead.
Charlotte began her career in psychology working with children and young people with mental health conditions, and went on to lead one of the UK's biggest Early Intervention Services, so has a great grounding in operational services.
Charlotte has led major change programmes including redesigning and implementing integrated, place-based teams and new care models in health, leading public service reform and comes with a track record of transforming services and supporting cultural change.
Charlotte has a passion for inclusion, patient-led services and clinically-led care and that's at the heart of her style. Which is exactly the culture we embrace at CNWL.
Ross joins CNWL from NHS Southwark CCG, where he was Managing Director.
As well as day to day leadership of the CCG, Ross has led the local delivery of NHS system reforms and the development of south east London's Integrated Care System. Within the ICS Ross has also jointly led south east London's Community Based Care programme, working with primary and community care organisations from across their system.
Ross started his career working with the global technology firm Accenture and has worked across both private and public sectors. Prior to joining the NHS Ross jointly founded the award winning public services consultancy, Prederi. There Ross ran the firm's NHS practice and worked with NHS and local authority clients across London and the South East to solve their business challenges and transform local health and care services.
Ross has worked at Board level with NHS trusts, local authorities, CCGs and STPs, as well as with general practice and emerging integrated care partnerships. Much of his experience has focused on strategy and leading change, including the supporting information, technology and estate solutions.