Posted on: 8 September 2023
Sexual Health Week is 11 September to 17 September 2023 and this year's theme is Playing it Safe. Being safe means feeling empowered to access contraception, testing and treatment.
More than half of sexually active adults get an STI (sexually transmitted infection) at some point in their lifetime. In the UK a young person is diagnosed with chlamydia or gonorrhoea every 4 minutes.
CNWL's Sexual Health Services in London and Surrey offer free and confidential face to face appointments and online services to make it as easy as possible for local residents to access the support they need quickly and easily.
Repeat prescriptions for contraception, PrEP and home testing for sexually transmitted infections can be ordered directly online through the dedicated website.
If you live in London
You can order a home testing kit online from Sexual Health London – visit the Sexual health London website to order a kit.
If you would like to start or continue PrEP (a HIV prevention medication) please visit this page to find out more.
If you need to see a clinician because you have symptoms or are a contact of a sexually transmitted infection, please visit www.sexualhealth.cnwl.nhs.uk for more information on booking an appointment in one of our sexual health clinics in London and Surrey. 
CNWL has recently made appointments for gay, bisexual and other men who have sex with men bookable online at our Mortimer Market Centre.
We also have additional clinics in Haringey, Camden and Islington and Barnet, to support young people under the age of 25; alongside clinics for people with learning disabilities in Camden and Barnet.
If you live in Surrey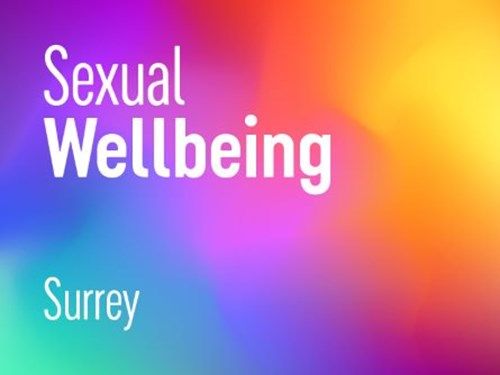 CNWL Surrey Sexual Health has a dedicated page to order home testing kits. There are two types of kits available, one for people aged 16 and over  (which tests for Chlamydia, Gonorrhoea, HIV and Syphilis) and a Chlamydia and Gonorrhoea test for under 25s.  
You can also order repeat prescriptions for contraception here (opens order form)
If you live in Surrey and would like to start PrEP or need a repeat prescription, call us for an appointment on 01483 675389 (Please press option 2 for sexual health services), Monday to Friday from 9.15am to 12pm and 1.30pm to 4pm.
If you're under 25, we offer free and confidential contraceptive services and sexual health advice at our clinics in Weybridge, Guildford and Epsom. See the Surrey Young People's section on this page for more information.
In Surrey under 25s can also access the C-card (condom distribution scheme). See the Healthy Surrey website for details.
You can find out about all the sexual health services offered by CNWL here.
Brook have a theme and resources to support sexual health week 2023. Visit their website for more information.